Mobile payment with Connected Fueling is now also available at Hoyer gas stations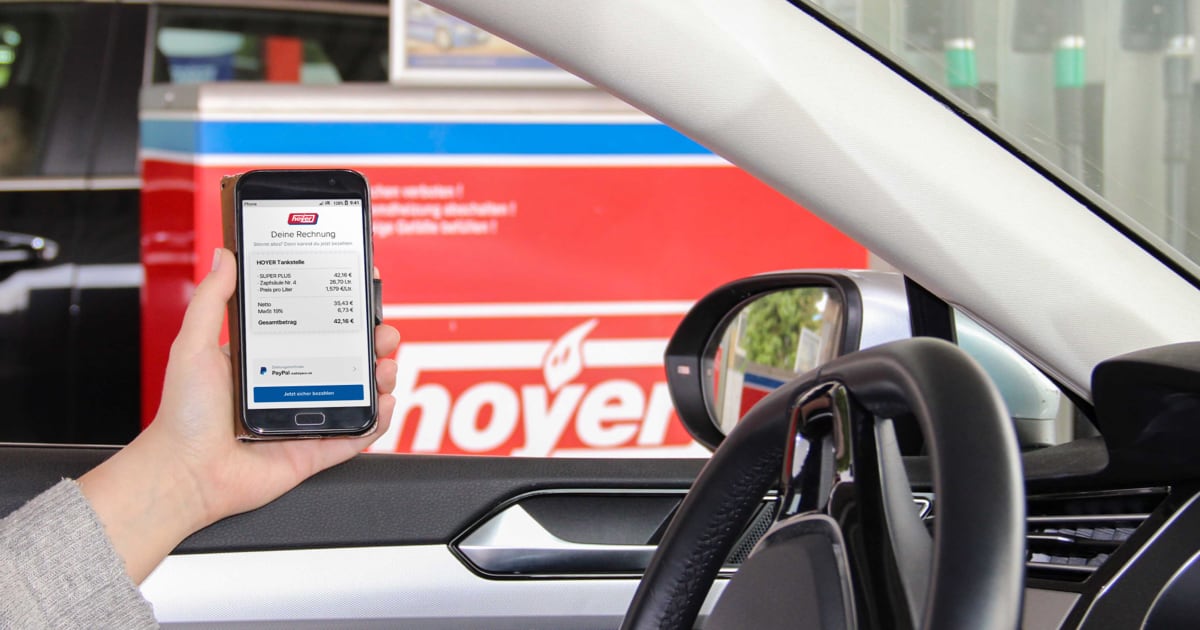 The Hoyer business group is from now on a new partner within the Connected Fueling network of PACE Telematics GmbH. The roll-out of mobile payment right at the fuel pump has already begun via the PACE Drive app and is to be completed throughout Germany until the end of September.
Fill up with gas, pay with your smartphone in the car and drive on. Especially in times when many people are trying to avoid unnecessary social contacts, mobile payment via Connected Fueling is extremely popular. The Hoyer group of companies with more than 200 filling stations nationwide has become a new partner on the PACE platform as of today.
Many added values for customers
Pay the fuel bill quickly and conveniently with your smartphone directly at the pump and receive the receipt digitally on your device. This not only saves you from having to put on a mouth-and-nose protector but also from having to queue at the cash register. Thomas Reichert, Management Board HoyerCard.Europe Business Development & Sales: "With the integration of Connected Fueling, Hoyer is laying the foundation for the digital future of fueling. Our customers can now organize their processes more efficiently and save a lot of time. We will continue to work towards this goal and expand our company's own full-service fuel card, the HoyerCard.Europe, to include additional vehicle-related services, digitize them and develop them further according to the needs of our customers".
Technology partner Ratio cash register systems
The implementation for the Hoyer Group is carried out via the Ratio cash register system. Through its connection to the Connected Fueling platform, Ratio is now also a technical partner through which access to mobile payment with PACE is possible. Filling stations using Ratio cash register systems can be activated for Connected Fueling without any further effort to technically integrate them.
Free for customers
Drivers can use the function free of charge and without further obligations. Connected Fueling is already available in the PACE Drive App, which can be downloaded for free on iOS and Android in the App Stores. To begin with, payment can be made by credit card or with PayPal.