Extend your connected services
The Europe-wide Connected Fueling platform gives you the opportunity to offer your customers a new, innovative "killer feature" in the field of connected services without any development effort of your own: mobile payment with the vehicle's on-board computer directly at the gas pump!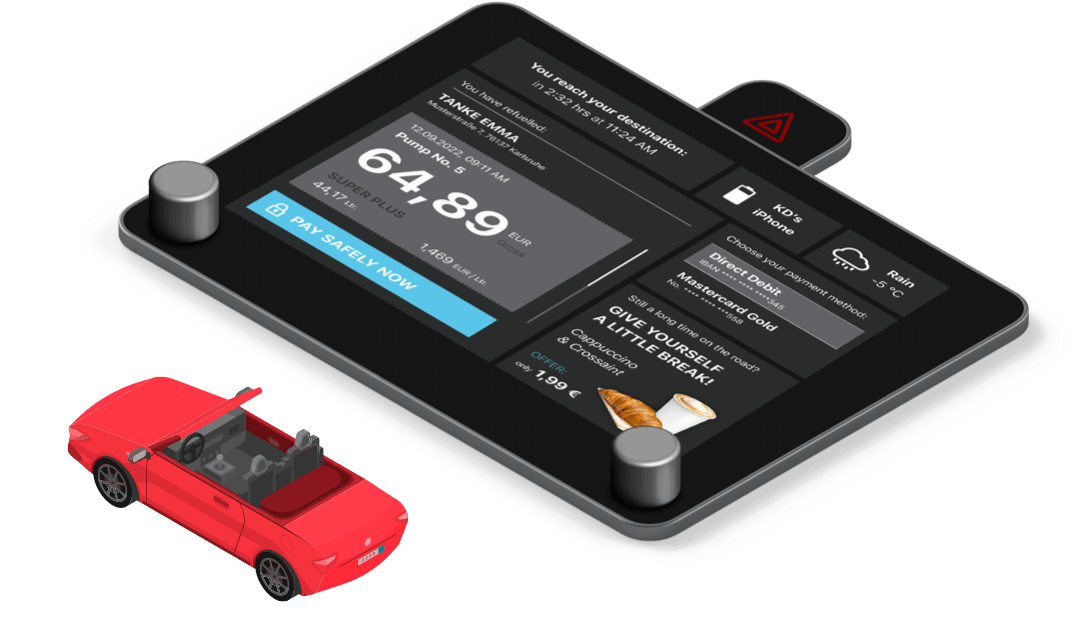 Our access to refueling in Europe
Your single point of access …
to the complex refueling ecosystem in Europe is called Connected Fueling.
Your connection …
is ensured flexibly, securely and quickly via our APIs.
Your implementation …
is adapted to the individual look & feel of your InCar solution.
Advantages for automotive
Connected mobility service
Expand your portfolio with a strong payment use case from your customers' everyday lives.
Access to the European market
Nationwide access to service station networks throughout Europe. Via a single interface.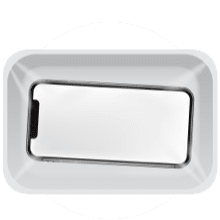 White-label solution
Your brand, your frontend, your solution: Your customers use the existing account with Payment Profile.
Reference projects
HMI integration
Integration into the on-board computer
In several pilot projects with leading car manufacturers, we have already integrated the Connected Fueling function directly into the vehicle on the basis of our APIs. This allows users to pay directly at the gas pump from the vehicle using the HMI. A smartphone is not necessary.