Pay with CarPlay & Android Auto directly from the driver's seat!
If your gas stations are connected to the Connected Fueling platform, you as a gas station operator can benefit from numerous advantages.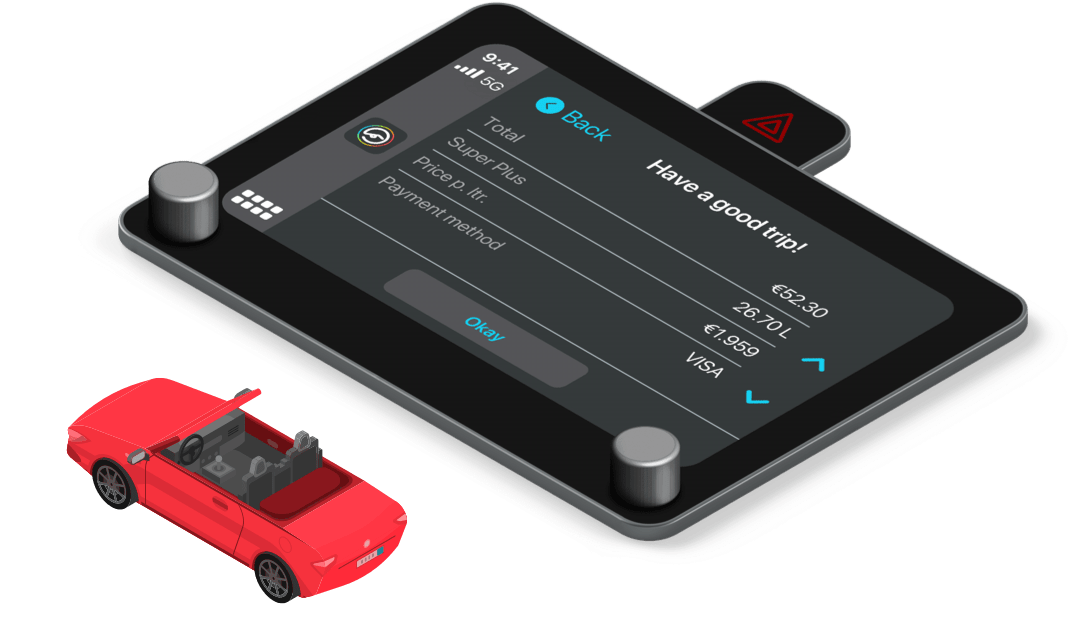 The waiting times of your fuel and store customers are reduced by shorter queues at the checkout.
Offer your customers an innovative feature for more convenient payment which has not yet been available on the market in this form.
Processes both at the pump and in your store are optimized.
Your customer loyalty is sustainably increased.
Here's how CarPlay and Android Auto work for your customers:
To be able to use PACE Drive on their car's infotainment system, your customers need to update their iPhone to iOS 16 or their Android operating system to at least Android 6. Then, they install the latest version of the PACE Drive fueling app.
1. Find a gas station
Users will find your gas station in the PACE Drive app as soon as they are nearby.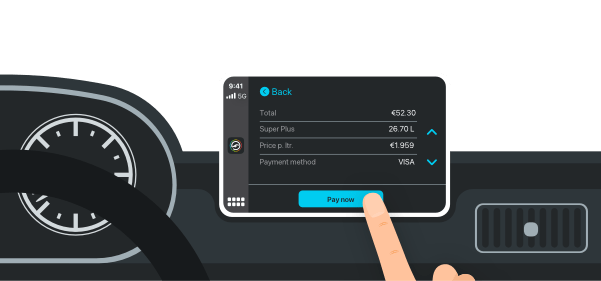 3. Select how you want to pay
Users choose one of the payment methods stored in their PACE Drive app (giropay, credit card).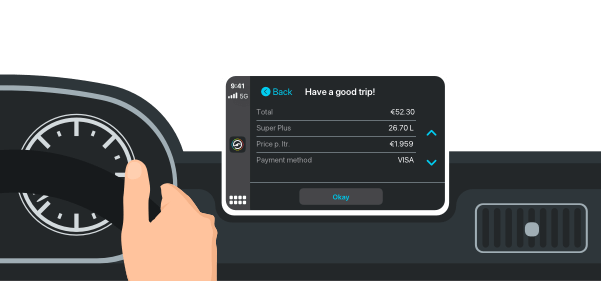 4. Hit the road
They will receive their digital receipt after refueling in the app and by email. The payment is made only through the screen.
Pay mobile via CarPlay and Android Auto at more than

…

gas stations in

…

countries at many gas stations of these and other brands: