Gas station reference projects
Digitizing the HoyerCard
Digital fuel card in partner app
For our partner Hoyer, the HoyerCard was digitized on the basis of the Connected Fueling platform and integrated as the first fuel card in the PACE Drive mobile app as a payment method. In a second step, we worked with Hoyer to integrate the digital HoyerCard into the Hoyer Energie app, which can now be used by all Hoyer customers for mobile payments.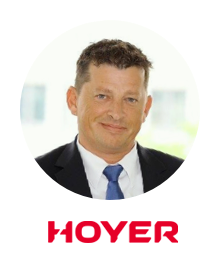 We are very pleased that we were able to go live with the digital HoyerCard so quickly in cooperation with PACE. With the integration of Connected Fueling, Hoyer is laying the foundation for the digital future of refueling. Our customers can thus make their processes more efficient and save a lot of time.

Thomas Reichert, Management Board HoyerCard
App provider reference projects
DKV APP&GO integration
Expansion of the DKV Mobility app
Together with our partner DKV Euroservice, the Connected Fueling functionality was integrated into the existing DKV Mobility App (iOS and Android) based on our SDK. This means that all DKV Mobility app users can now make mobile payments directly at the pump using a digital version of the DKV Card fuel card.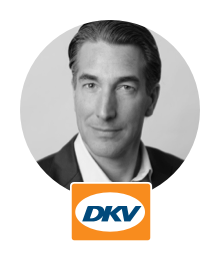 Our new APP&GO feature for mobile payment not only saves time when refueling, but also reduces the risk of infection. Together with our partner PACE Telematics, we were able to implement this mobile payment solution in an agile development process in a very short time.

Marco van Kalleveen, Group CEO DKV
Automotive reference projects
HMI integration
Integration into the on-board computer
In two pilot projects with leading car manufacturers, we have already integrated the Connected Fueling function directly into the vehicle on the basis of our APIs. This allows users to pay directly at the gas pump from the vehicle using the HMI. A smartphone is not necessary.