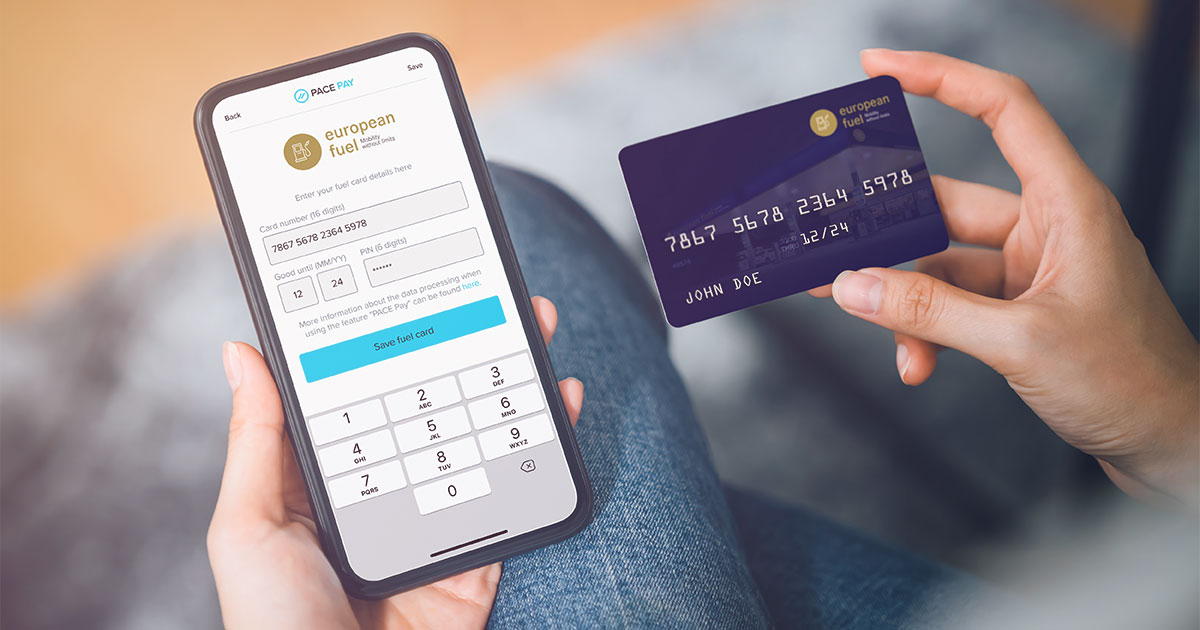 PACE: The Expert for the Digitization of Fuel Cards 
Article published on:
31.05.2022
Digitizing your fuel card? At first, that sounds like a large, complex IT project; long development times, high costs, and an enormous administration effort. Fortunately, there is a simpler way: With the Connected Fueling Platform, the implementation becomes many times easier, cheaper, and faster. But what exactly makes PACE the leading provider for the digitization of fuel cards?
1. Experience: PACE has successfully digitized many fuel cards and fleet cards with Connected Fueling
Of course, the more often you go through a process, the more its efficiency improves. Therefore, it is no wonder that the Connected Fueling platform has become the market leader and first contact for the digitization of fuel and fleet cards; after all, we have already successfully digitized numerous cards such as the Hoyer Card, the Roadrunner Card as well as the DKV fuel card. As this area has been in the focus of the development of the Connected Fueling Platform from the very beginning, PACE has already gained a lot of important expertise in this field in order to master the challenges of fuel card digitization in the future.
2. A strong platform: PACE is Europe's technologically leading platform for mobile payments at the gas pump
Connected Fueling was born out of the goal of developing an open, independent platform for mobile payment at the pump. With now more than 3,000 gas stations in Europe and exciting integrations, e.g. in partner apps (mehr‑tanken, Blitzer.de) and fleet managers, PACE has successfully created a unified platform to connect the industry. This basic concept of the Connected Fueling network results in numerous advantages for the digitization of fuel cards:
Open infrastructure with customers and partners at the center
Opportunity for our partners to enter new markets
Significantly lower investment and less time required to implement the project
More transactions and interactions by bringing together different market players
3. Partnerships: Connected Fueling works with all players in the industry
For any type of mobile payment, the POS system plays a crucial role: in the end, everything has to work in such a way that the payment is displayed to employees at the cash register, regardless of which POS system provider the respective gas station works with. To optimize the process, PACE has therefore developed and publicly documented an API (Application Programming Interface) from the very beginning, which can be implemented by POS system providers. We connect all relevant POS providers and gateways (in total more than 70) across Europe and are already live with 9 providers. More than half of the vendors implement our Connected Fueling OpenFSC (Fuel Site Connect) API (open source), the new de-facto industry standard.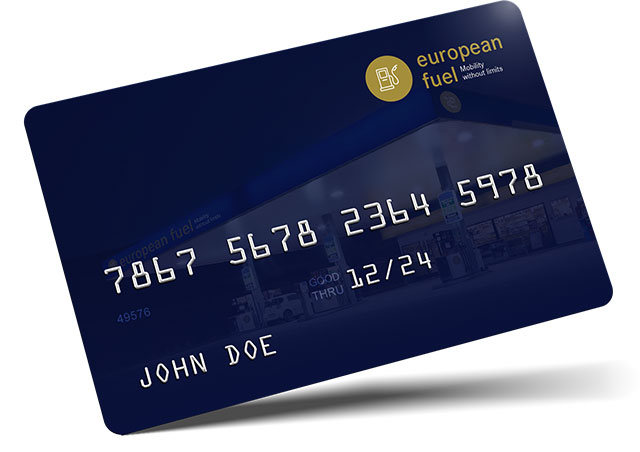 4. App integrations: The digital fuel card is always just a few clicks away for users
Saving the best for last: Besides the integration into partner apps and the PACE Drive app, PACE also offers the possibility to integrate mobile payment, with the digital fuel card, or with classic online payment methods into your own app, or even to develop your own app effortlessly with the app template we provide free of charge! We will find a suitable solution for you, regardless of whether you already have your own app or want to offer your own app in the future. No matter where and how you want to offer the digitized fuel card to your customers, it opens up a whole range of new possibilities, such as individualized offers to specific customers directly in the app – in your branding and with your logo.
Conclusion: Ready to get started?
To sum up: digitizing a fuel card doesn't have to be tedious, expensive or lengthy. With an open, unified platform and strong partners, PACE Connected Fueling makes it possible to implement this process easily, with less investment and in significantly less time. Thanks to our modular system, we are able to respond to the needs of all our partners individually, finding a customized solution for each project. Our experience and expertise is unique in this field and allows us to work with our partners to efficiently and decisively reach our common goal. Are you ready to get started together with us?
Contact:
Have we caught your interest? We would be happy to talk to you about your specific project and discuss a possible implementation: Contact sales@pace.car or +49 721 276 664-33