PACE integrates Roadrunner fueling and service card into Connected Fueling platform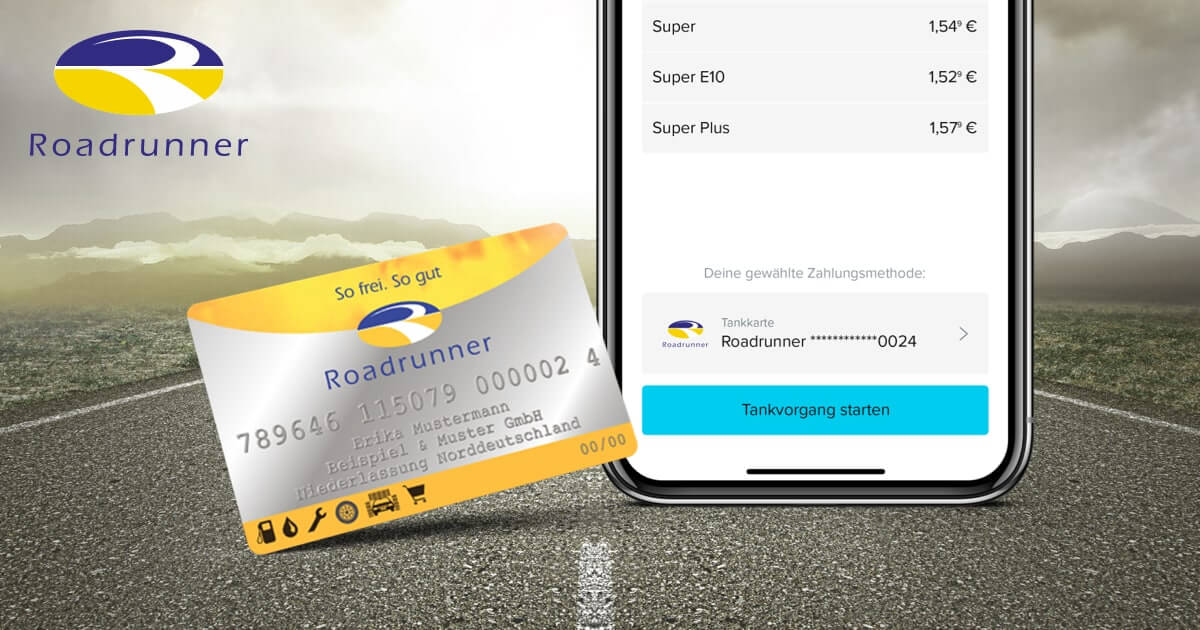 PACE and Roadrunner have successfully completed the digitization of the Roadrunner fuel and service card based on the Connected Fueling platform. This means that, for the first time, payment with the Roadrunner card is now also possible completely digitally and mobile on a smartphone. All you need is the PACE Drive app, which can be downloaded for free on iOS and Android.
As a customer, you will have your fuel card on your smartphone at all times and no longer have to remember to take the plastic card with you. Mobile payment also brings a host of other advantages: the car no longer must be left unattended for payment and there is no need to queue at the cash desk. In addition, the digital receipts in the app and via email and the Roadrunner customer portal ensure that you always have a perfect overview of all your expenses.
The "couponline" employee voucher system, which enables completely paperless administration of tax- and social security-free employee benefits in the form of card credits, can also be used via the digitized Roadrunner fuel and service card.
Working with PACE is an important building block for us in our digitization strategy

Ingo Meyer, Managing Director of Roadrunner Service GmbH
Ingo Meyer, Managing Director of Roadrunner Service GmbH: "The Roadrunner fuel and service card is accepted as a means of payment at more than 1,600 gas stations in Germany. The aim must be for digital payment to establish itself at as many of these acceptance points as possible as a secure, flexible and convenient alternative to conventional payment methods. Working with PACE is an important building block for us in our digitization strategy as we strive to offer our customers modern payment options."
Philip Blatter, one of the founders and managing directors of PACE Telematics GmbH: " From the very beginning, the digitization of fuel cards was a major aspect for us in the development of the Connected Fueling Platform. With Roadrunner, we have gained a strong strategic partner to help us make this vision a reality. We are thrilled to be able to show what is possible in this area as a market leader and to continue to develop innovative solutions for our partners."